leash / heel training
Choose between three different programs that focus on how your dog walks on a leash. No more being dragged down the street by your dog!
happy / reliable dog
Bring a new dog home? Want to start off on the right paw? This program is designed to give you the foundation you and your dog need to lead a happy, healthy, bonded life together for years to come. This program features on core foundation training including basic commands and puppy basics.
well-mannered dog
This program offers commands and teaches behaviors which cover basic manners and etiquette and builds off of the core foundation of basic commands.
Super dog
Do you want your dog to go beyond just simple commands? This program offers more commands and more lessons. This program will focus on teaching your dog to listen through obedience and behavior commands reliably in a variety of enviornments and situations.
dream dog
This program offers the absolute best training experience for your dog. The extra time and intensive program will make maintaining your dog's training easier. It will give a solid foundation with all the commands making your dog not just reliable but your Dream Dog.
Interested in Dog Training? Fill out our questionaire and send to info@goodpawstraining.com so we better understand your needs.
BEHAVIORAL ANALYSIS
We work with owners to help them understand how their cat or dog really thinks. This includes understanding cat and dog psychology, social interactions and cues. We analyze behavior issues and give you the resources to help stop, curb, or redirect your pet's behavior. Good Paws works closely with local veterinarians to ensure any and all possible medical conditions are addressed, as well.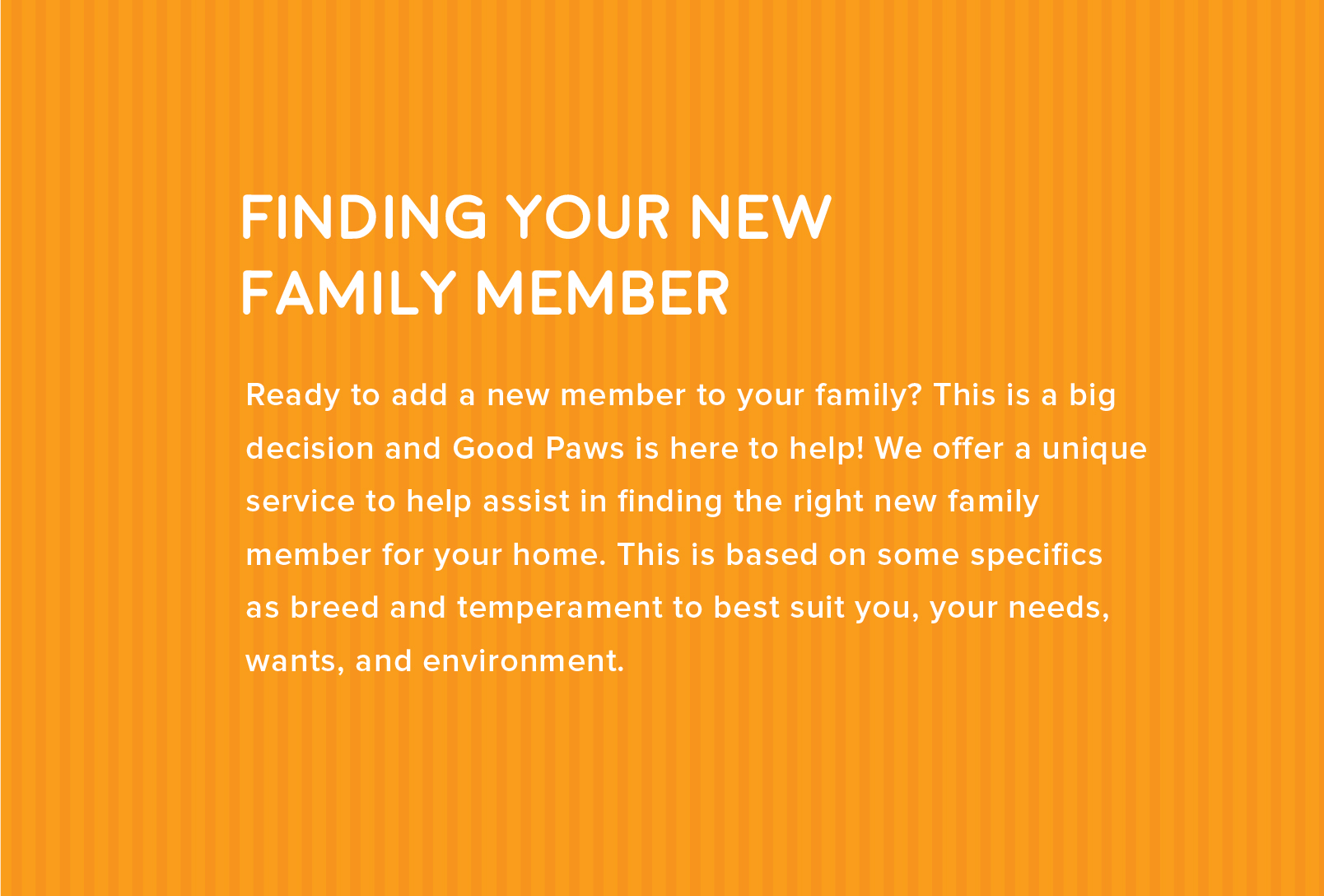 REHABILITATION
There are times when you bring a new pet into your home and things do not go as expected. A lot of stray or rescue animals have had horrendous background stories, some we will never even know their story. At times, these animals have not had previous socialization or interaction with humans nor other animals. This is where Rehabilitation comes to play. Good Paws provides resources, techniques and help with all the steps in making your new pet, or even your foster, ready for the home life they deserve. We also offer resources and advise on helping local feral cat colonies and how to help reduce the population of these colonies.
Kitten Training
For cats 6 months and younger: Here we begin the basics of litter training and corrective behaviors of mouthing/teething and scratching. We also start to learn to socialize with other animals and humans of all ages.
Beginner Training
For cats over the age of 6 months: We will learn to establish better boundaries and fix and prevent unwanted behaviors. This may include: scratching furniture, meowing, peeing/spraying, jumping on furniture/counters.
Intermediate Training
This course is designed for "tricks" such as sit, stay, give paw, dance, crawl, etc.
Interested in Cat Training? Fill out our questionaire and send to info@goodpawstraining.com so we better understand your needs.